Discover Chiriqui
Chiriqui has always been a tourist destination for international travelers and Panamanians alike who agree that its magical diversity is its main attraction. Visitors can explore miles of deserted pristine beaches in the Pacific Coast, scenic mountain regions and Panama's only volcano, Volcan Baru. From the lowland fields of sugarcane and rice to the highland areas of thick lush jungles, Chiriqui represents the best of Panama.
Boquete
Nestled in a small valley and shadowed by Volcan Baru, Boquete is a charming, small, picture-postcard mountain town that caters to tourists throughout the year. The town is alive with the bright colors of the local flowers, trees, and shrubs. The hillsides are covered with coffee plantations and greenhouses. The Caldera River runs through the center of town, making it an attraction of its own.
Boquete offers some of the best dining experiences in Panama. Small hotels, hostels, and bed and breakfasts are situated a few blocks off the main street making a quiet night's sleep enjoyable. Festivals and events throughout the year keep visitors coming back for more.
Volcan and Bambito
The town of Volcán and the Bambito area are on the opposite side of the volcano from Boquete and enjoy a completely different atmosphere. Volcán is a farming community, quiet and unassuming. For a laidback experience, small hotels, inns, and hostels are host to outdoor adventurers who come to enjoy hiking, bird watching, and touring the attractions around the area. Many visitors make Volcán their home base while planning excursions to hike the famous Los Quetzales Trail.
Things to do in Chiriqui
The province of Chiriqui provides experiences for any visitor's interest. If you are seeking active adventures, water rafting, hiking, ziplining, snorkeling, sport fishing, or rock climbing might be of interest.
The Gulf of Chiriquí is the province's marine treasure. The protected waters of the Gulf of Chiriqui Marine National Park in the gulf are home to 25 islands and 19 coral reefs. Easy access through the small, fishing town of Boca Chica will allow you to explore tropical islands full of wildlife, view turtles, dolphins, and whales during the season. Whether on foot hiking on the islands, kayaking along the shores, or snorkeling among the reefs you will find the experience a memorable one.
Looking for a more laid-back experience? You can enjoy birding, coffee tours and orchid farms, dips in local watering holes, hot springs, stroll on deserted beaches, day spa pampering, and golf for a relaxing vacation experience.
The Los Quetzales Trail is considered the most scenic hike in Panama. It is accessible from both Boquete or Cerro Punta and wanders up and across the side of Volcan Baru. You will hike through cloud forests, stands of bamboo and experience first-hand flora and fauna you won't see elsewhere. The jungle is alive with singing birds including the mythical Resplendent Quetzal of which the trail is named after.
---
Special Offer
5 Days / 4 Nights in Los Molinos Hotel or Similar
Breakfast and Taxes
Coffee Tours, Volcano Baru and Quetzal Trail
Transfer In / Out
Price starting from 720.00 USD
Recommended days January to April (Dry Season)
---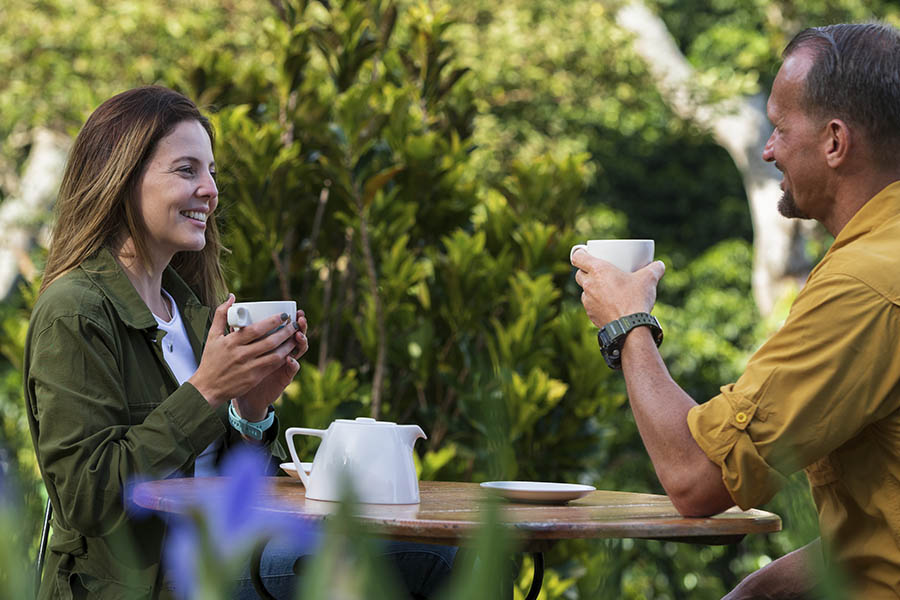 Boquete Coffee Tour
Famous Coffee Tour in Boquete Chiriqui
The Coffee Tour is one of the most famous tours in Boquete! Being Boquete the capital of the production in Panama, our famous Geisha has been recognized as one of the best and most expensive in the world.
We have several options for you, and reservation must be done to check availability. The tours are normally twice a day, in the morning at 9:00 a.m. to noon and in the afternoon at 2:00 p.m. until 4:30 p.m. approximately.
The Coffee farms we work with: Finca Lerida, Finca La Milagrosa, Finca Elida, Finca Kotowa, Finca Ruiz and Finca Dos Jefes.
Please let us know which farm would you like to book with, the schedule, and we will do our best to make it happen.
What to bring? Comfortable shoes, and clothes according to what the weather is at the moment. Be prepared.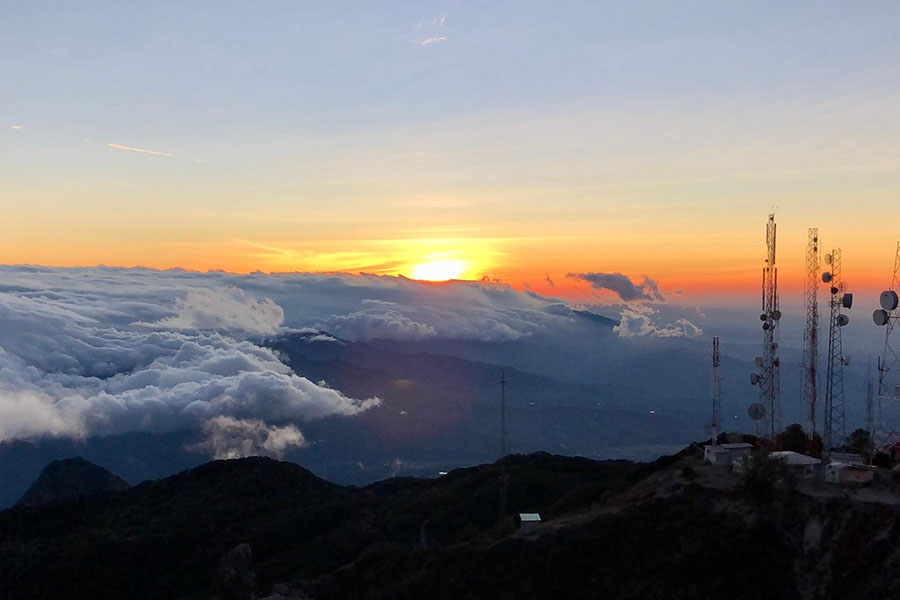 Baru Volcano Hike
Baru Volcano Camping Trip
At 3,475 meters (11,400 feet), "El Volcán Barú" or Baru Volcano is the highest point of Panama, and certainly is one of the most challenging hikes attracting numerous travelers around the world who are eager to test their physical endurance, and observe the Pacific and Atlantic oceans simultaneously at the very top if the weather allows it.
This dormant volcano is placed at the south of the Continental Divide, in the western province of Chiriqui, in the Volcan Baru National Park. This hike can be done either in one full day or by camping at the top. We highly recommend the camping option, since it allows your body to rest after 6 to 8 hours of hiking uphill.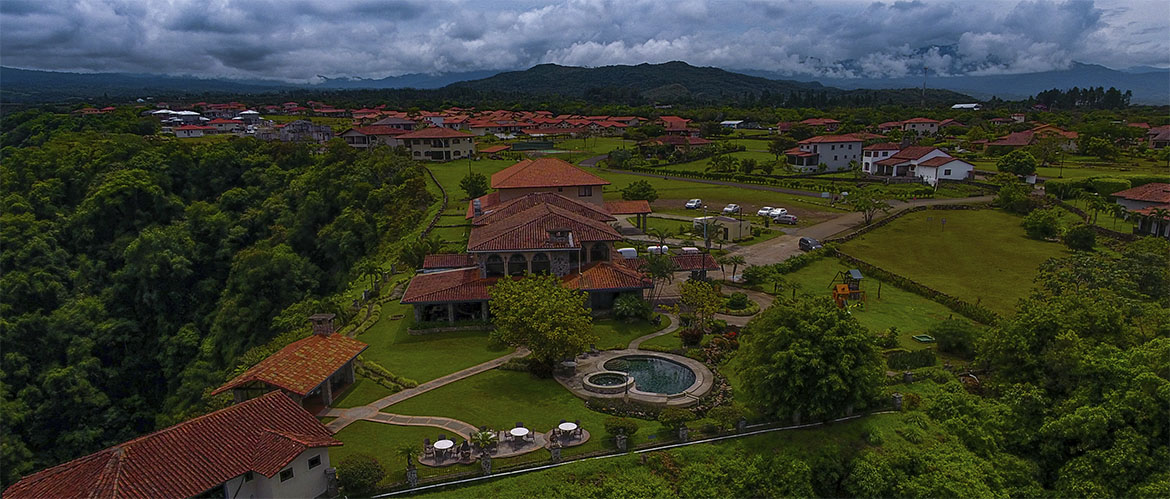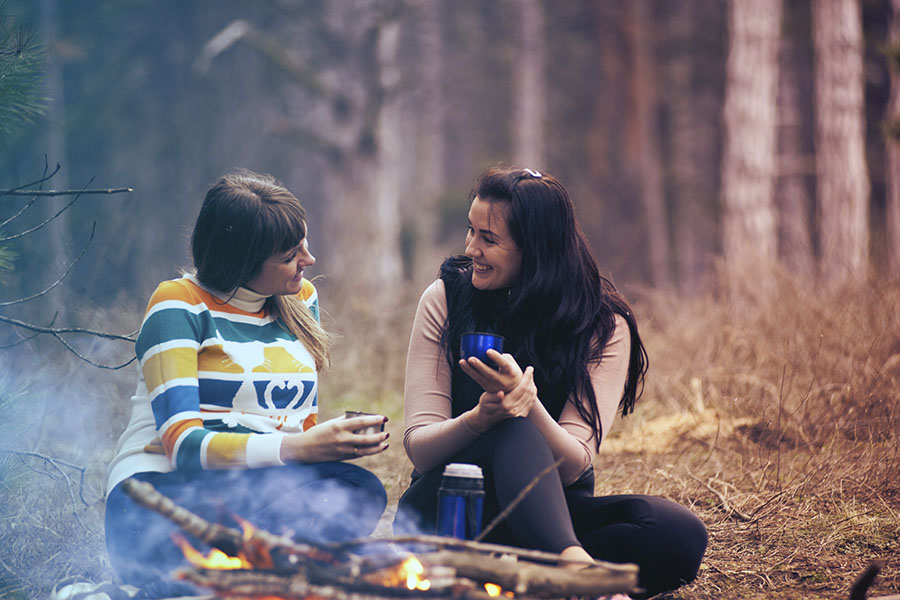 Baru Volcano Hike
Overnight Camping
The Volcan Baru Camping Trip starts at 10:00 a.m., and we will arrive between 5:00 p.m. to 7:00 p.m. at the camping site (Los Fogones) where we will set up our tents, make a campfire and enjoy a nice meal which your guide will prepare. We will wake up at 5:00 a.m. the next day to go to the very top and appreciate one of the most beautiful views you can possibly imagine. Then we go back to the camping site, have breakfast, pack our things and hike back to Boquete. Arrival in Boquete will be between 2:00 p.m. to 8:00 p.m.
Temperatures at the top can drop below zero (32 degrees Fahrenheit), therefore, we will only allow you to participate if our guides or the tour company deem that you are fit enough to take part. The tour will leave from the tour operator office or our reception area.
Note: this activity must be reserved with plenty of time in advance to ensure availability and decent weather conditions.
Overnight Camping includes: transportation, park entrance fee, experienced bilingual guide, camping gear, lunch, dinner, breakfast, and the best experience!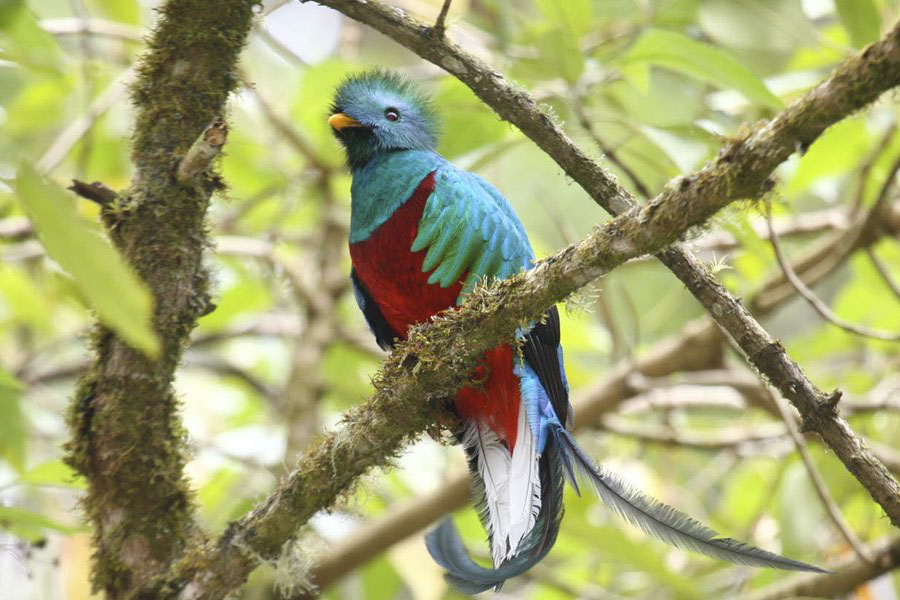 Quetzal Trail
Boquete and Cerro Punta Quetzal Trail
Located within the Volcan Barú National Park, the "Sendero de los Quetzales" links the towns of Guadalupe near Cerro Punta, on the west side of the Volcano, with Boquete on its east side. The entire hike is 9.6 km long in total (6 miles), and depending on your hiking speed it will take you anywhere between 4 and 7 hours to get to the other side. The ranger station where the hike starts is at about 1,800 meters above sea level, and Cerro Punta's altitude is 1,981 meters (6,500 feet). The highest point in the Quetzals Trail is marked at 2,500 meters. This makes the shift in altitude around 500 meters for the entire hike. In this National Park temperatures range from 10° – 16°C (50° to 60°F).
There are 3 ways to do this hike. You can either leave from Boquete, go half way and come back in a half day (out and back option), go from Boquete to Cerro Punta (uphill) or hike from Cerro Punta to Boquete (downhill). The Out and Back hike option start from Cerro Punta, which is 2 hours away drive from Boquete so the hike officially starts at 7:45 a.m. approximately but we leave from Boquete at 6:00 a.m.
Some may find the downhill option easier as it requires less effort but note that a long downward slope may be hard on the knees. The uphill option demands more endurance, but it has the advantage of spotting more wildlife on the lower level of the park if you start early in the morning. As the hours pass, you will see fewer animals, as they are more active early in the morning. We recommend you to bring a rain jacket, good hiking boots or shoes, a minimum one litter of drinking water, snacks and a camera if you want to immortalize some of these unforgettable moments. The tour leaves from the tour operator office or from the reception area according to with previous arrangement.
Includes: transportation, bilingual certified guide, sandwich, a bottle of water and entrance to the national park Barú.
Durability of the hike: 6 hours approx.